Table 430.250 Full-Load Current, Three-Pase Alternating-
Current Motors
The following values of full-load currents are typical for
motors running at speeds usual for belted motors and
motors with normal torque characteristics.
The voltages listed are rated motor voltages. The currents
listed shall be permitted for system voltage ranges of
110 to 120, 220 to 240, 440 to 480, and 550 to 600
For Standard Squirrel Cage 60 Hz 1800 RPM Motors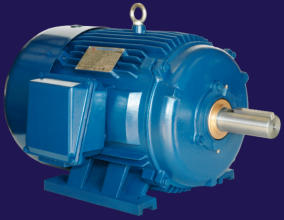 Select Motor Size Below
For Proper Protection.